REPLACEMENT DOORS & WINDOWS
With many years experience in the trade, Visual Build can offer you a wide range of stylish and energy efficient replacement doors and windows. All come with high gloss finish, slim sight lines and the highest possible thermal and acoustic performance. Our doors are fully compatible with all window styles and built to last, combining a superb finish with sturdy construction, giving you choice and versatility.

All come with the latest high performance handles, hinges and locking mechanisms to ensure your home is safe and secure.

And it's not only in white!
Contact us to find out more about the wide range of finishes and colours available.
Our uPVC window range:

Casement windows

Bay windows

Tilt and Turn windows

Heritage sash windows
Our uPVC door range:

Entrance doors

French doors

Sliding patio doors

Bi-fold doors
Key Benefits:
Low Maintenance: Replacement windows and doors contain a unique compound that guarantees a smooth, high gloss finish meaning they will retain their pristine appearance for years to come. It also means they will never warp, rot or need painting.

Energy Efficient: Replacement windows and doors help make your home more energy efficient and reduce heating costs. Our systems can achieve an 'A' rating - the highest energy rating and when installed with appropriate glazing unit and compliance with latest building regulations.

Enhanced Security: Our window and door systems are made from only the highest quality uPVC and designed to provide rigidity and strength. They comply with PAS 24, the standard governing enhanced security enabling them to achieve Secured by Design (SBD) certification.

Acoustic Performance: Double glazing is well known for its ability to reduce outdoor noise levels, our window and door systems can help bring down the noise levels in your home by as much as a half.

Quality and Performance: As well as meeting the highest Energy Saving standards, our window and door systems meet the highest requirements of BS7412 for the standard of a manufactured window, including BS6375 for weather performance, in fact our supplier is one of the only manufacturers of uPVC Window Systems to test for 'severe' weather conditions.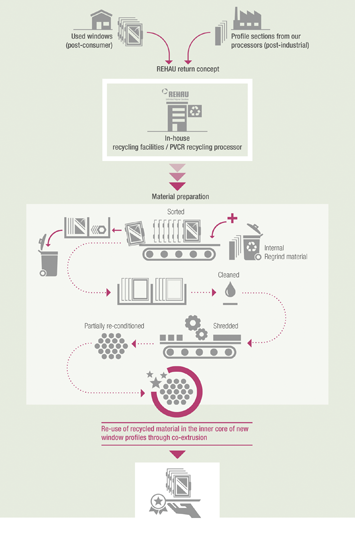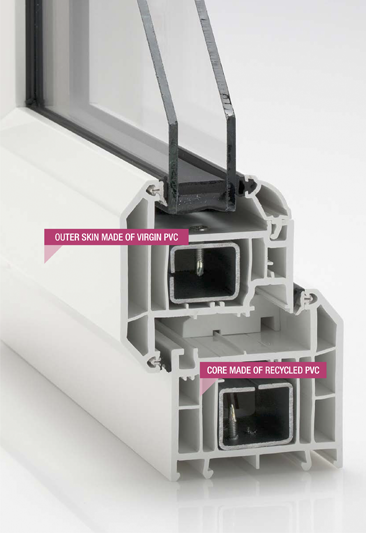 Key Features:
Highly Sustainable: uPVC windows can be recycled up to 10 times before showing signs of degradation. By recycling old uPVC windows and doors, we manage waste more effectively, minimising disposal costs and reducing the impact on landfill whilst feeding recycled material back into the supply chain.

Sound Reduction: Every part of the window or door have a part to play in reducing sound levels, each element of the design ensures the unit performs as it should. These include the Glass, Ventilation, type of Frame and quality of Installation.

Wide range of colours to minimise sight-lines (Kerb Appeal): Minimal sight-lines improve the look of your home by reducing the break between external building material and any expanse of glazing. Darker shades appear more subtle and reduce the impact of the window on the building's appearance.

Safe & Sound: One of the most appealing features of a uPVC window is that the material itself has inherent flame retardancy properties. Elements that come into play during design and specifying our products include Automatic Opening Vents, Legislative Guidance and rigorous testing.